Be Encouraged Anointing Oil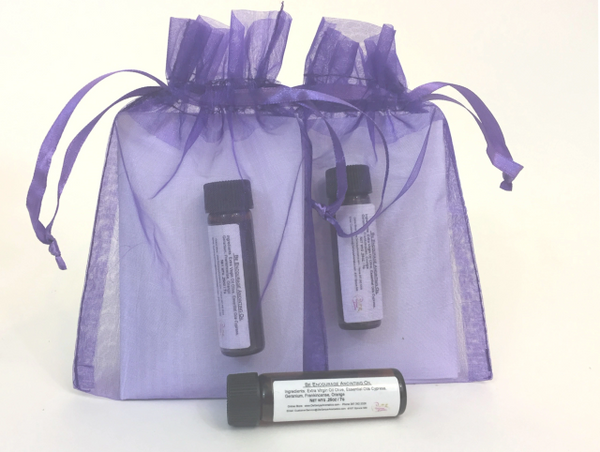 Be Encouraged Anointing Oil 
Glass Bottle $7.49 - .25oz / 7 grams - 100% Natural 
Anointing oil is made with pure essential oils, no artificial fragrant oils with biblical names
Anointing Oil comes with Carrying Pouch and "Be Encouraged Instruction Sheet"
Do not store in direct sunlight or near heat

1 Sam 30:6 -- David was greatly distressed because the men were talking of stoning him; each one was bitter in spirit because of his sons and daughters. But David found strength in the Lord his God (NIV).
The properties of the essential oils in this blend have been documented over the years. Since this information is available, when using Be Encouraged Anointing Oil, speak life over every aspect of your life.
Cypress, Positive Attributes

-

Cohesion, stability, surrendering  to G-d's will,  spiritual transformation, strength, comfort, change, control, understanding, balance, sensitivity, generosity, contentment, stillness, confidence, inner peace, purity of heart, stability, patience, trust




 

Frankincense, Positive Attributes -

Wisdom, Truthful, Reliable, Straightforward,  Resolution, Peacefulness, Meditative, Inspiration, Introspective, Inner Visionary, Faith, Emotional Stability, Emotional Purification, Intellectual Understanding, Calmness and Spiritual Awareness

         \
Ingredients: Extra Virgin Oil Olive, Essential Oils Cypress, Geranium, Frankincense, Orange