Be Encouraged Anointing Oil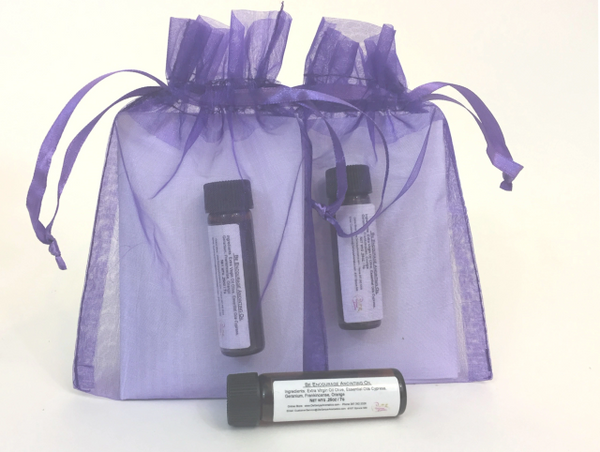 Be Encouraged Anointing Oil 
Glass Bottle $7.49 - .25oz / 7 grams - 100% Natural 
Anointing oil is made with pure essential oils.  It does not contain artificial fragrance oils with biblical names.
Anointing Oil comes with Carrying Pouch and a "Be Encouraged Instruction Sheet"
The properties of the essential oils in this blend have been documented over the years. Since this information is available, when using "Be Encouraged Anointing Oil",  speak encouragement over every aspect of your life.

Cypress, Positive Attributes:

 Cohesion, Stability, Surrendering  to G-d's Will,  Spiritual Transformation, Strength, Comfort, Change, Control, Understanding, Balance, Sensitivity, Generosity, Contentment, Stillness, Confidence, Inner Peace, Purity of Heart, Patience, and Trust 
 Frankincense, Positive Attributes: Wisdom, Truthful, Reliable, Straightforward,  Resolution, Peacefulness, Meditative, Inspiration, Introspective, Inner Visionary, Faith, Emotional Stability, Emotional Purification, Intellectual Understanding, Calmness and Spiritual Awareness      

Do not store in direct sunlight or near heat


Ingredients: Extra Virgin Oil Olive, Essential Oils Cypress, Geranium, Frankincense, Orange