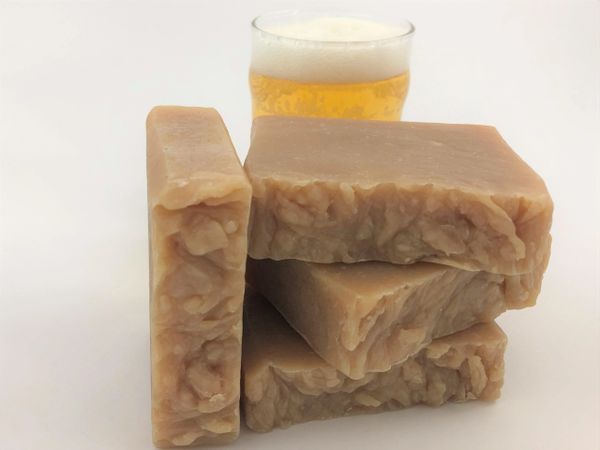 Brewski Lover Body Soap
Net Weight:  4.15 oz. / 118 g - 96% Natural 
You love the taste of beer, it quenches your thirst. When your skin is dry and needs moisturizing quench the thirst with my handcrafted "Brewski Lover Body Soap".  You will be surprised how good it feels. The main ingredient in beer is Hops, which contain natural skin softening ingredients.
Ingredients:  Beer, Beef Tallow, Coconut Oil, Castor Oil, Rice Bran Oil, *Sodium Hydroxide, Fragrance, Stearic Acid, Apricot Kernel Oil, Yogurt-Greek, Sodium Lactate, Coconut Milk Powder, Rosemary Antioxidant
Individuals with nut allergies may be sensitive to this soap
*None remains after turning oils and butters into soap (saponifying)
To maintain soap freshness do not leave soap siting in water, allow soap to dry between uses
Always keep un-used soap in a dry place away from heat and sun
Product's image may differ slightly than actual product due to color and lighting during the photographic process.
Did you know that - beer was a standard beverage in bible times.