Charcoal Avocado Tea Tree Face Soap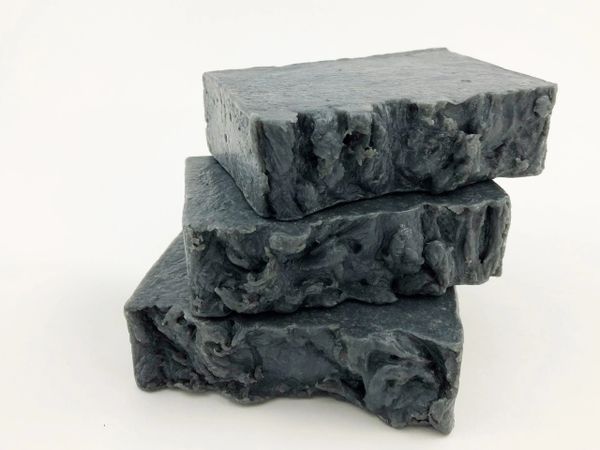 Charcoal Avocado Tea Tree Face Soap
Full Bar $8.25 -  Net Weight 4.0 oz / 113 g - 100% Natural / Vegan / Aromatherapy
A Gentle Cleansing, Moisturizing, Nourishing, Balancing, Beautifying, Advocate for Blemish Demolition
There are days when our faces need an extra bit of TLC. Activated charcoal is known to have the ability to draw dirt and other unseen microorganisms from the skin. Avocado oil is loaded with Vitamin E and known for its nourishing and moisturizing qualities. Tea Tree oil is known for its ability to calm irritated skin. The other goodies in this soap make it a face-cleansing hero.


Individuals with nut allergies may be sensitive to this soap
*No sodium hydroxide remains after turning oils and butters into soap (saponifying)
The Activated Charcoal in this soap may stain light colored washcloths. 
To maintain soap freshness, do not leave soap sitting in water
Allow soap to dry between uses
Always keep un-used soap in a dry place away from heat and sun
Ingredients: Water, Avocado Oil, Olive Oil, Coconut Oil, Palm Oil (Sustainable),  *Sodium Hydroxide, Yogurt, Coconut Milk Powder, Shea Butter, Cane Sugar, Sodium Lactate, Essential Oils: Tea Tree, Frankincense, Lavender, Activated Charcoal Powder, Sea Clay, Rosemary Antioxidant