Exercise & Yoga Mat Spray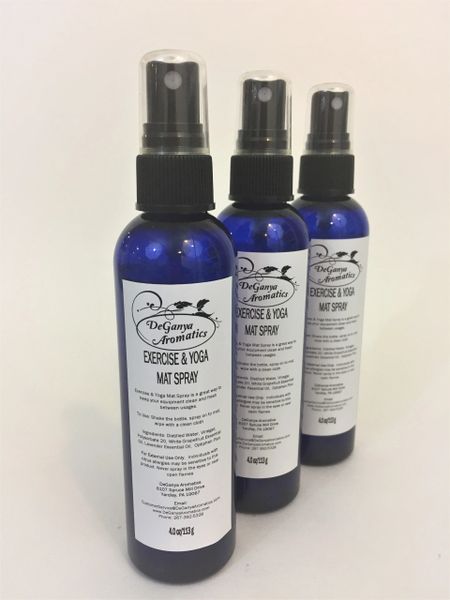 Exercise & Yoga Mat Spray
This Exercise & Yoga Mat Spray is a great way to keep your equipment clean and fresh between usages.
To Use: Shake the bottle, spray on to mat, wipe with a clean cloth
Grapefruit Essential Oil known as a natural energizer

Lavender Essential Oil known for its relaxing and calming effect on the body

Optiphen Plus- Broad spectrum preservative for water soluble products
Plastic Pet Bottle: 4.oz. /113 g
Ingredients: Distilled Water, Vinegar, Polysorbate 20, White Grapefruit Essential Oil, Lavender Essential Oil, Optiphen Plus.
Individuals with citrus allergies may be sensitive to this product
Never spray in the eyes or near open flames