Herbaceous Apricot Body Soap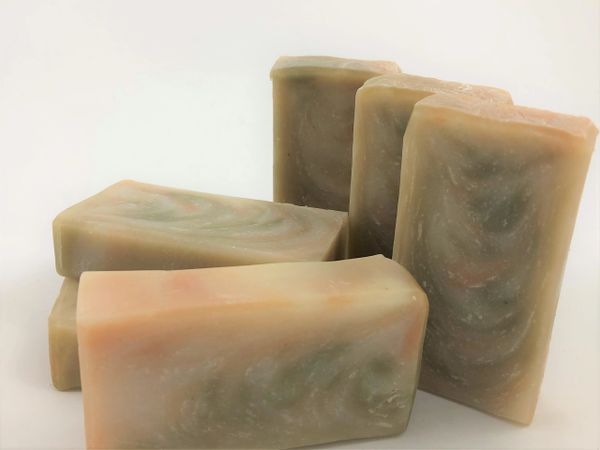 Herbaceous Apricot Body Soap
Full Bar $7.25 -  Net Weight 4.5 oz / 128 g - Vegan
This soap is a gentle, cleansing, moisturizing, nourishing, herbally soft, and sweet soap for an exquisite bathing experience. This soap was designed for individuals who enjoy the sweet fragrance of apricot, with a dollop of honey, and a dash of rosemary.



Individuals with nut allergies may be sensitive to this soap 
*No sodium hydroxide remains after turning oils and butters into soap (saponifying)
The Clays in this soap may stain light colored washcloths. 
To maintain soap freshness, do not leave soap sitting in water
Allow soap to dry between uses
Always keep un-used soap in a dry place away from heat and sun


Ingredients: Distilled Water, Palm Oil (Sustainable), Coconut Oil, Apricot Kernel Oil, Olive Oil, Sunflower Oil, *Sodium Hydroxide, Castor Oil, Sodium Lactate, Fragrance, Coconut Milk Powder, Sugar-Cane, Rosemary Essential Oil, Chlorella Powder, Pumpkin Clay, Green French Clay, Rosemary Oleoresin Extract