In The Rough Lavender Body Soap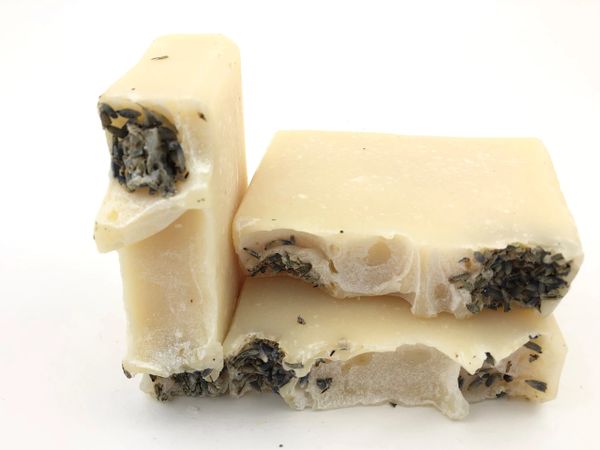 In The Rough Lavender Body Soap
Full Bar $6.98 - 4.0 oz. / 113 g - 100% Natural
Floral, calming, peaceful, relaxing, soothing, the fragrance of "In The Rough Lavender Body Soap"
Meaning of "In The Rough" 
When botanicals are used as decoratives in soap making they look very pretty on top of the soap. When the botanicals falls off during the drying process sometimes brown spots remains. A mark where the botanical once sat.

For a long time, I like many other Soapers thought the brown spots were unsightly. Then one day I saw the brown spots from a different perspective.  If I only focus on the "brown spots", these are the rough places in life, then I miss the big picture. The things that are beautiful, good, enjoyable, meaningful, life giving; the wonderful fragrances of life.
The brown spots are surrounded by beautiful fragrances. The rough places are dents in the big picture, and they are part of the whole. When I focus on the fragrances and not the rough I see things from a different perspective.
In Humbleness, Venessa
Ingredients: Beef Tallow, Distilled Water, Coconut Oil Castor Oil, Rice Bran Oil, *Sodium Hydroxide, Shea Butter, Stearic Acid, Apricot Kernel Oil, Lavender Essential Oil, Cane Sugar, Sodium Lactate, Arrowroot Powder, Lavender Buds, Coconut Milk Powder, Rosemary Antioxidant, Tussah, Silk
*None remains after turning oils and butters into soap (saponifying)

To maintain soap freshness do not leave soap siting in water, allow soap to dry between uses
Always keep un-used soap in a dry place away from heat and sun
Product's image may differ slightly than actual product due to color and lighting during the photographic process.