Lavender Orange Confetti Body Soap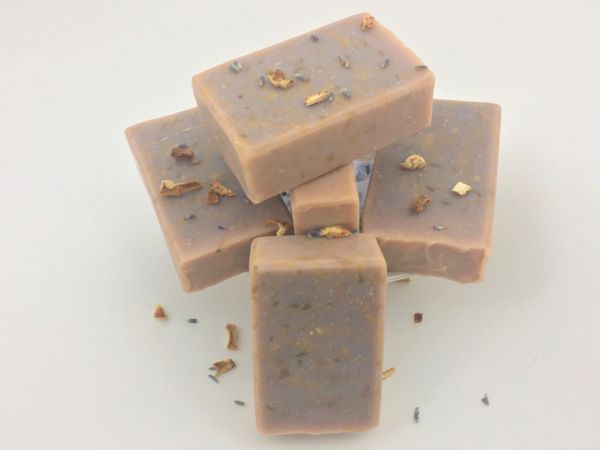 Lavender Orange Confetti Body Soap
Full Bar:  5.25 oz. / 143 g - 100% Natural
The calmness of lavender embracing the sweetness of orange. What a hug!!!

Ingredients:

Olive Oil, Distilled Water, Coconut Oil, *Sodium Hydroxide, Castor Oil, Sodium Lactate, Lavender Essential Oil, Orange Essential Oil, Sugar-Cane, White Kaolin Clay, Greek Yogurt, Alkanet Root, Tussah Silk, Annatto Seed Powder, Fresh Aloe Vera, Goat's Milk
*None remains after turning oils and butters into soap (saponifying)
To maintain soap freshness do not leave soap siting in water, allow soap to dry between uses
Always keep un-used soap in a dry place away from heat and sun
Product's image may differ slightly than actual product due to color and lighting during the photographic process.
Did you know that – the Lavender capital of North America is town called Sequim, located in the state of Washington?