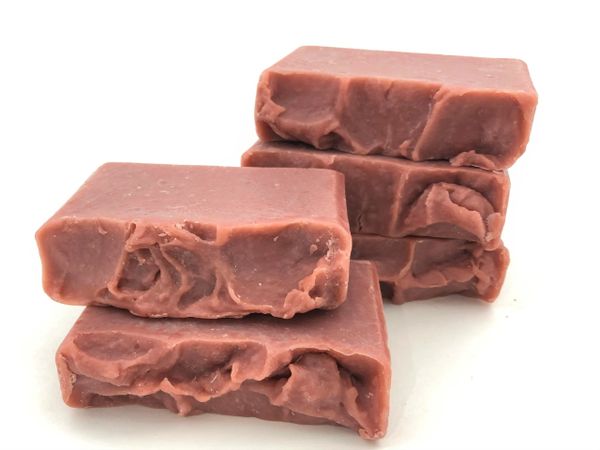 Ms. Rose Body Soap
Full Bar $6.98 - Net Weight:  4.10 oz. / 116 g - 100% Natural 
Who is Ms. Rose? You may know her by another name, Ms. Edna, Ms. Evelyn, 
Ms. Selina, Ms. Gerri, Ms. Chiquita, etc. Perhaps she was your mom's friend, neighbor, Sunday School Teacher, friend of Grandma, or friend of Auntie. No matter her name or her role, you loved Ms. Rose.  She always gave you a big hug, and some spending money. She would 
discipline
 you in love. Ms. Rose's Body Soap is named after all the 
precious
 Ms. Roses' in our lives.


Individuals with nut allergies may be sensitive to this soap
*No sodium hydroxide remains after turning oils and butters into soap (saponifying)
To maintain soap freshness, do not leave soap sitting in water
Allow the soap to dry between uses
Always keep un-used soap in a dry place away from heat and sun
Ingredients:  Olive Oil, Distilled Water, Coconut Oil, Palm Oil, * Sodium Hydroxide, Shea Butter, Castor Oil, Cocoa Butter, Geranium Essential Oil, Sugar-Cane, Sodium Lactate, Rose Clay, Nutmeg Essential Oil, Rosemary Antioxidant, Tussah Silk