Peppery Orange Chunky Body Soap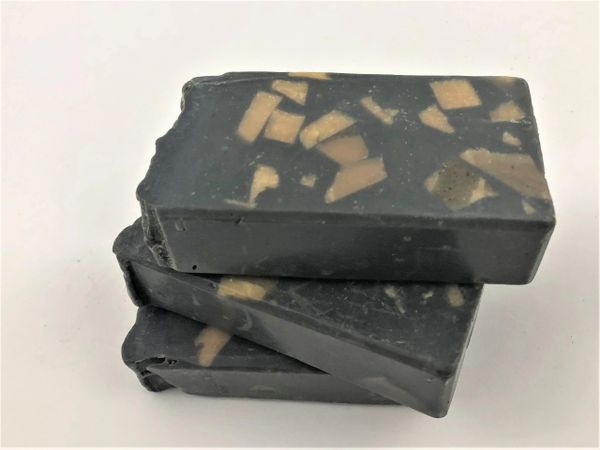 Peppery Orange Body Soap
Full Bar $8.25 - 6.20 oz. / 191 grams - 97.7% Nearly Natural / Limited Edition
Big soap, sweet spirit.  A different spin on orange.
Did you know that - the Egyptians used a combination of charcoal and sand as part of the embalming process?  After the dead person was wrapped in cloth, layers of charcoal and sand would be used to preserve the body.
Ingredients: Olive Oil, Palm Oil, Distilled Water, Coconut Oil, 

*Sodium Hydroxide, Rice Bran Oil, Castor Oil, Shea Butter, 

Fragrance, Sodium Lactate, Sugar, Activated Charcoal Powder, Greek Yogurt, Fresh Aloe Vera, 

Goat's Milk, Annatto Seed Powder, White Kaolin Clay, 

Orange Essential Oil, Tussah Silk 
*None remains after turning oils and butters into soap (saponifying)
To maintain soap freshness do not leave soap siting in water, allow soap to dry between uses
Always keep un-used soap in a dry place away from heat and sun
The charcoal in this soap may cause light colored washcloths to stain.