Pumpkin Chocolate Sliver Body Soap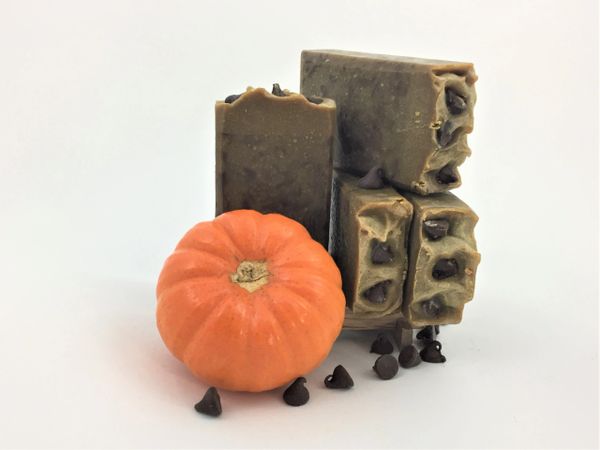 Pumpkin Chocolate Sliver Body Soap
Full Bar:  4.10 oz. / 116 g - 98.27% Natural
If you enjoy the taste of pumpkin and chocolate you will love how wonderful they feel on your skin. Indulge you have earned the right to.
Ingredients:  Olive Oil, Pumpkin, Coconut Oil, Palm Oil, *Sodium Hydroxide, Shea Butter, Castor Oil, Coffee, Distilled Water, Cocoa Butter,  Fragrance, Corn Silk Powder, Arrow Root Powder, Coconut Milk Powder, Sodium Lactate, Sugar-Cane, Rosemary Antioxidant, Cocoa Powder, Chocolate Chips
*None remains after turning oils and butters into soap (saponifying)

To maintain soap freshness do not leave soap siting in water, allow soap to dry between uses
Always keep un-used soap in a dry place away from heat and sun
Product's image may differ slightly than actual product due to color and lighting during the photographic process.
Remove chocolate chips before bathing. DO NOT INGEST !!!