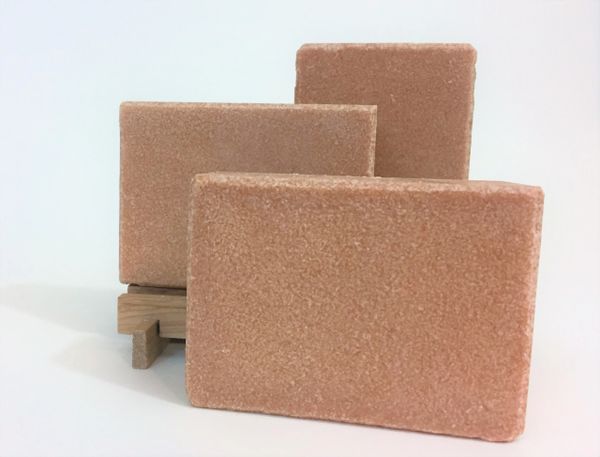 Soap is unscented and made with Atlantic and Pink Himalayan fine grain sea salts. The sea salts' abundance of minerals give your skin that "spa day" feeling every day .
Castor Oil is loaded with skin loving fatty acids that penetrate the skin with ease which in turns helps the skin feel moisturized and hydrated.


 Yellow dock root is a natural skin soother
Full Bar:  5.6 oz. /159 g -  100% Natural
Ingredients: Coconut Oil, Atlantic Sea Salt, Himalayan Pink Sea Salt, Distilled Water, *Sodium Hydroxide, Olive Oil, Castor Oil, Red Moroccan Clay, Madder Root, Yellow Dock Root
Individuals with nut allergies may be sensitive to this soap
*None remains after turning oils and butters into soap (saponifying)
Soap Care:  To maintain soap's freshness do not leave soap siting in water, allow soap to dry between uses
                       Always keep un-used soap in a dry place away from heat and sun 
                       The raw materials used in creating this soap may cause wash cloth to stain        
Please note, product's image may differ slightly than actual product due to color and lighting during the photographic process.