Refreshing Mint Body Soap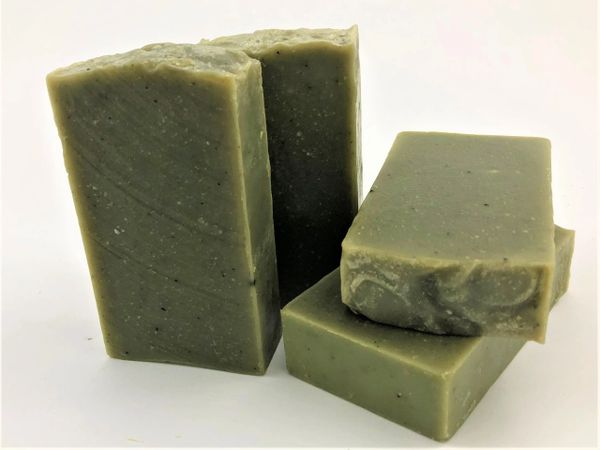 Refreshing Mint Body Soap
Full Bar:  4.50 oz. / 128 g - 100% Natural
Refreshing, Minty, Uplifting, Awakening, Cool, Tantalizing, Sassy, the fragrance of  "Refreshing Mint Body Soap"
Did you ever feel like draggy butt, especially when getting out of the bed in the morning?  Can't seem to get it together, knowing you have to put a move on it but do not feel like. Just wanting to stick you head under the covers and stay there. Taking a shower or bath with Refreshing Mint Body can be one of your boasters. The minty smell is cool is so.... nice, makes you feel awake. Great way to start your day.
Ingredients: Distilled Water, Palm Oil (Sustainable), Coconut Oil, Sunflower Oil, Rice Bran Oil, Olive Oil, *Sodium Hydroxide, Castor Oil, Peppermint Essential Oils, Coconut Milk Powder, Colloidal Oatmeal, Chlorella Powder, Sugar, Sodium Lactate, Green French Clay, Rosemary Antioxidant 

 

 
*None remains after turning oils and butters into soap (saponifying)
To maintain soap freshness do not leave soap siting in water, allow soap to dry between uses

Always keep un-used soap in a dry place away from heat and sun
Product's image may differ slightly than actual product due to color and lighting during the photographic process.