YesterYear Next Generation Beard Oil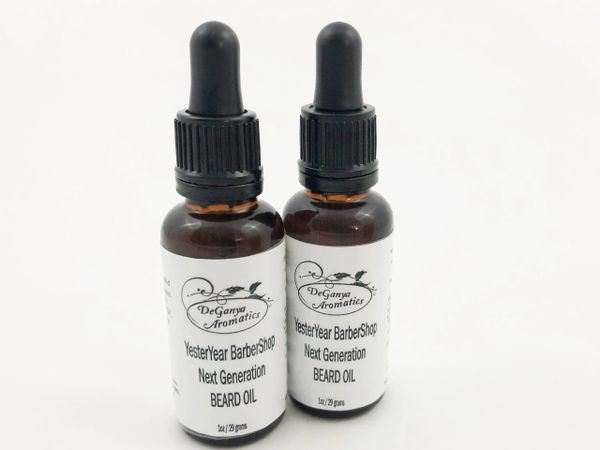 YesterYear Next Generation Beard Oil
Glass Bottle with Dropper $12.50 - Net Weight 1.0 oz / 29 g
YesterYear Next Generation Beard Oil is s a blend of vegetable oils known for their beard softening properties and promoting healthy growth. When you take a whiff, you will step back in time...  walk into an old time barbershop and embracing the fragrance of Amber, Musk, and Bay Rum. Embrace nostalgia.


Start with a slightly damp clean beard. 
Rub 3-5 drops in your hands so that it spreads evenly.
Apply the oil to your beard rubbing through all hair.
Once the oil is thoroughly applied, comb and brush as normal.
Keep product away from excessive heat
If irritation occurs discontinue use 
Individuals with nut allergies may be sensitive to the product
Ingredients: MCT Oil,
 Almond Oil, Fragrance, A
pricot Kernel
Oil, Vitamin E, Jojoba Oil, Avocado Oil, Shea Butter Oil, Sunflower Oil,
Rosemary Antioxidant